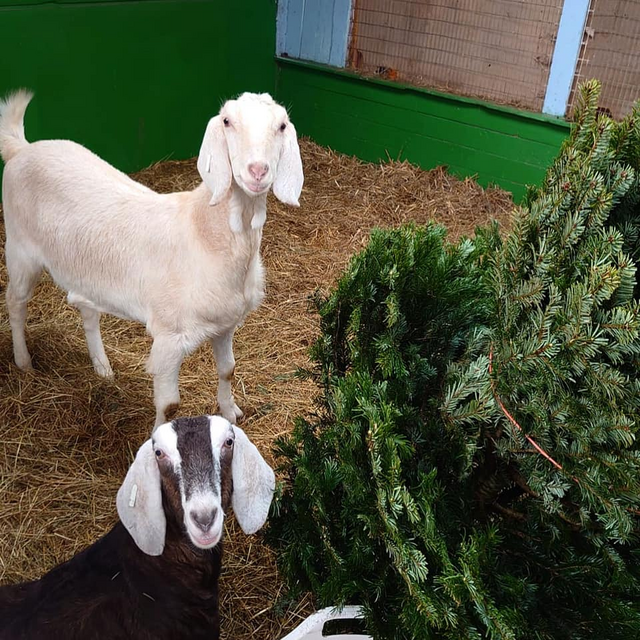 Sponsorship Bailey and Ice the goats
Event Start Date: 06/04/2023
Event End Date: 05/04/2024
Sponsor Bailey and Ice our goats.
Both are very lovable but cheeky.
Bailey is the white goat, and Ice the brown and white goat.
£25 for 12 months. Both goats just love to munch carrots.
In exchange for your support, you will receive:
- Your very own sponsorship certificate
- A personal thank you letter from the owners of Swithens Farm.
- 1 free entry ticket to come and see Bailey and Ice.
- 3 email updates over the year with photos and videos of how they are doing.
Thank you for your support from everyone at Swithens Farm.